Our family was chosen to review a
Zonderkidz
Bible! We were given a copy of their
Faith Builders Bible
to use within our family. I can not even begin to tell you how excited our children were when they realized they got to play with Legos as part of their Bible studies.
Our children love to play with Legos so we were thrilled to receive this Bible in the mail. The
Faith
Builders Bible
by
Zonderkidz
is a hardcover New International Reader's Version of the Holy Bible.
We use a Bible 5 days a week as part of our homeschool curriculum. The kids were so excited to switch to our new Bible as part of their daily school work. Bonus points that they got to play with Legos during school hours!
I found our old lego collection out in the garage and brought them into the school room. We store our legos in a plastic three drawer storage container. This made it simple to pull out one drawer per child and place them on the table. This cut down on the squabbles and drama over who needed which piece.
There are several colorful pages scattered throughout the Bible with specific verses and lego creations. The children can make these specific creations or use their imagination to create their own creations. We found this to be a very fun way to learn the parables found within our daily readings of Matthew. The kids were able to work on their Biblical lego creations after reading their Bible chapter and verses for the day.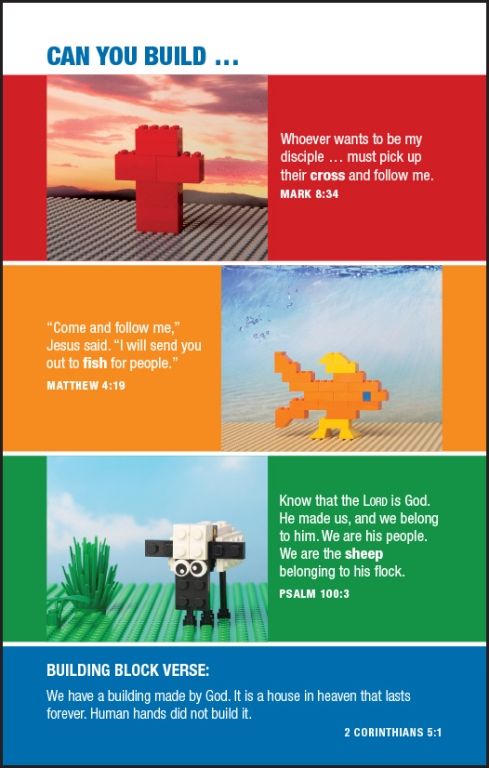 I love the variety of creation ideas found within this Bible. There were super simple projects and really complex ones. There was definitely a little something for every skill and interest level. We were not quite this advanced in our creations. We were what you would call a bit more abstract in our works.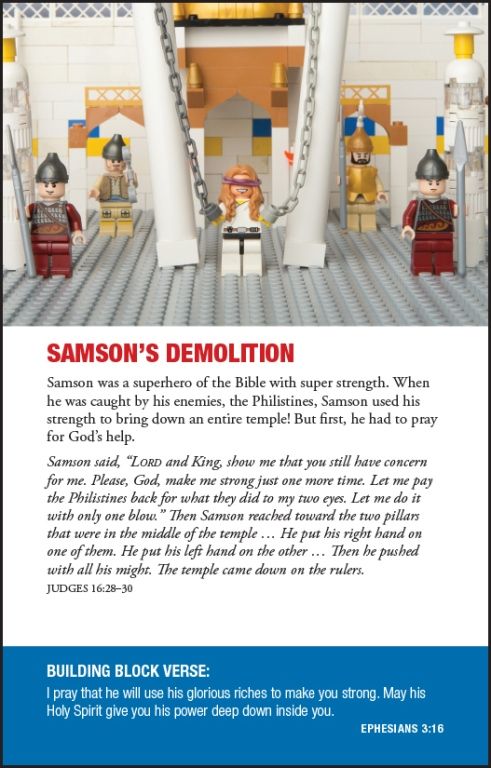 Our family found the Bible easy to use and understand. It was extremely helpful that the words were printed a bit larger than your average Bible. This was important for our family as one of our daughters is dyslexic and finds small text to be too difficult to read. It is important to our family that all of our children can read the Bible on their own. The girls had no trouble finding the chapters and verses they were looking for and then reading their assignments.
Our four year old son is obsessed with this Bible. He loves to look through the pages and "read" the Bible before bed. There were many nights when I would check on him after bedtime to find him snuggled in bed with this Bible looking through the pages and "reading".
I love the selection of Bibles available for children through
Zonderkidz
. It is so important to gain children's interest while learning about God.. If children find the word of God to be dry and boring they are less likely to continue their faith based journey on their own. We want our children to study the Bible because they WANT to learn about God and be closer to Him. Not because "Mom said so". Starting their faith journey though such fun and interactive Bibles is definitely a great way to begin the process. We strongly recommend the
Faith Builders Bible
for your young lego enthusiasts!
Want to know what the other Schoolhouse review crew members thought of the
Zonderkidz
Faith Builders
Bible? Click
HERE
or on the banner below to find out!