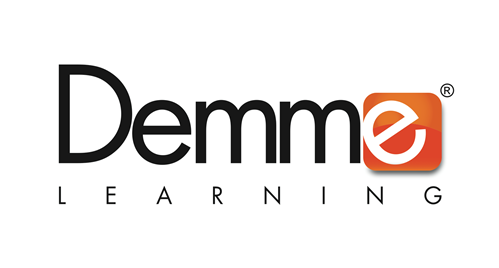 We have been struggling to find a math curriculum that would work for our nine year old daughter. She is rocking her way through ADHD, dyslexia, dyscalcula, and dysgraphia. As you can imagine finding a math curriculum that works for her has been challenging. When we were offered a year long subscription to
Demme Learning's
Math-U-See
digital content
we were thrilled to give it a try!
We had never used Math-U-See before so the wonderful people at Demme Learning were extremely generous and provided us with a full set of their gamma products along with the digital content. I was like a kid in a candy store!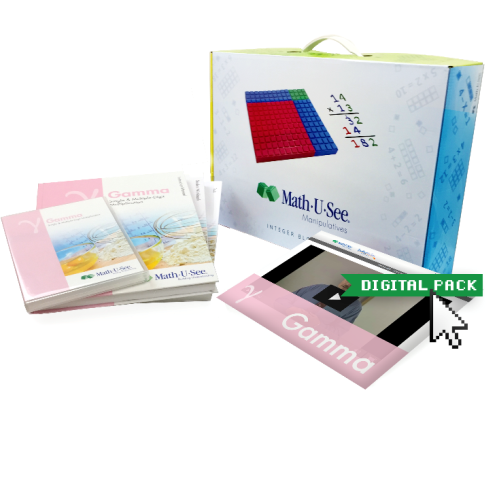 We found it very easy to set up the digital learning packs on our window based laptop. After placing my order on their website I immediately received an email with the instructions on how to access the digital packs. The steps were very easy to follow and we were quickly ready to begin working on our first level!
We started at level one and got down to business. At the beginning of each lesson we pulled up the digital lesson resources and our daughter watched the streaming lecture on her own while I worked with her siblings on their "mom and me" work.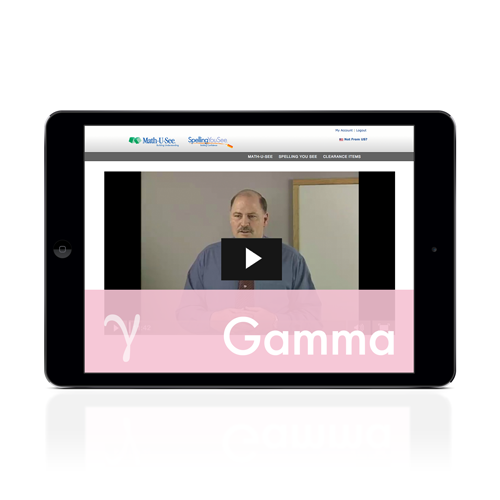 Can I just say how much I love that the lecture is digital and not reliant on a physical CD? I don't know about you but I am a bit scattered these days. With six children currently doing some level of homeschool I can get a bit disorganized and scattered with our resources. Having to change out CD's multiple times a day was a giant pain in the rump. I was constantly worried they would get lost or scratched. Especially if we were attempting to do our school work outside of the house, such as at swim lessons! With the lecture and other resources online we were able to have all of the lessons at our finger tips without the hassle of having to find and keep up with a physical CD.

The lecture wasn't the only thing included in the digital pack however! There are so many resources included that I had to get a screenshot to share!
As you can see on the right hand side of the page there are some great resources also included in the digital pack! I think the coolest thing included was the digital manipulatives!
Along the same lines as the physical CD's it can be hard to keep up with the physical manipulatives. Especially when you have so many little fingers interested in playing with the blocks while big sister is trying to do her work. Or when you are trying to do your school work at the pool while the younger ones are doing their swimming lessons! I can't imagine trying to pack the large box of physical manipulatives along with us to the pool or out into the back yard where we routinely do school work during the nicer months of the year.
Since the digital content is available for ALL of the levels offered by Demme Learning I can see the digital manipulatives being a big deal for older kids who do not want to be seen "playing with blocks" by their friends!
By having the option for digital manipulatives we were able to truly do our school work anywhere we wanted to! The digital manipulatives were easy for our 9 year old to use and helped her understand the questions found within her math lesson for the day.
Also included in the digital pack were instructional PDFs, student solutions, and tons of other extras!
So would we recommend
Demme Learning's
Math-U-See
digital packs
to our fellow homeschool families? That is a giant affirmative! We loved this product! Our 9yr old who HATES math says that this curriculum is fun to complete and begs to do extra lessons each day! I was shocked!
Want to know what the other Schoolhouse Review Crew members thought of this product? Click
HERE
or on the banner below to find out!