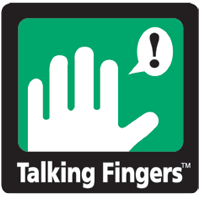 So what exactly is
Read, Write & Type
by
Talking Fingers Inc.
? It is a research based online phonics program that covers a variety of aspects within the Language Arts spectrum. This program uses lovely animation to teach the children phonics, spelling, word processing, punctuation, and keyboarding. The program is aimed towards children in the 6-8yr range so we decided to use the program with our 6 yr old twins.
We ran this online phonics program on our windows based laptop with no problems. It was simple to set up and navigate once we had begun the program. Our girls were not able operate the initial start up process on their own. Once I got them started on a lesson however they were then able to navigate within the lessons on their own.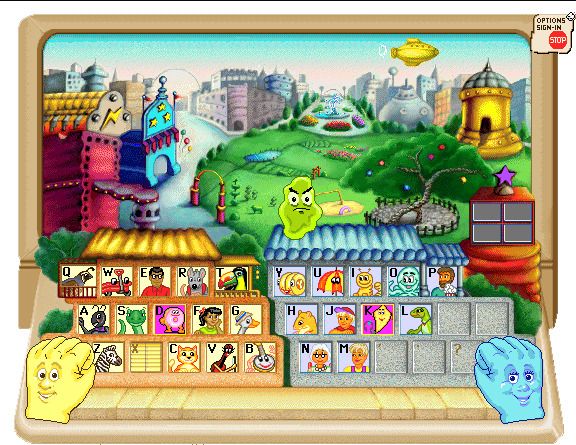 Our girls are working their way through first grade this year. While their math and other core subjects are going well we were struggling with the phonics side of their school work. I have mentioned before that I am not a "drill and kill" type parent. I do not want to sit in front of a child and drill them on flash cards any more than they want to sit there and parrot back the sounds required. I try and find more hands on approaches that allow the child to learn the material without killing their love of learning. I have to say this program definitely fits the bill!
The
Read, Write, & Type
program has found a fun way to have the child complete repetitive work in an effort to better cement the material into their memories. Through the use of games and activities the program has the child repetitively going over the letter sounds without even realizing they are working. This program also takes in to account how the brain recognizes patterns and uses that knowledge to help the child learn to multi task and complete several different goals at once.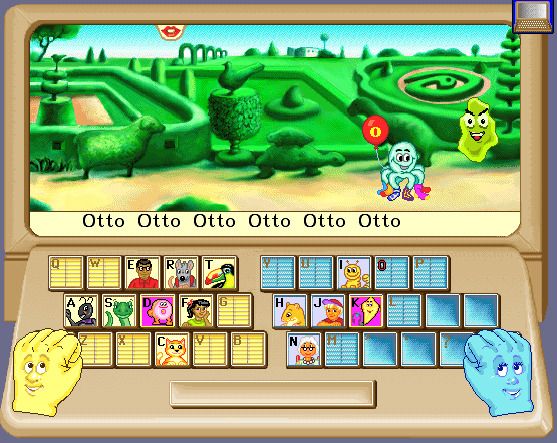 I love that this program is child centered and self contained. No extra materials needed or long parent led interactions. Sometimes it is really nice to have a child sit down with a laptop and complete a lesson on their own while I work with one of the other children. With five children currently "doing school" at our house it is wonderful to have some hands off time that is still productive.
Each of these lessons can be completed in just 15 minutes. Our girls didn't even realize they were doing "work" they found the program to be a fun game they got to complete each school day. They actually begged to be allowed to play "the games" just one more time. It was so much fun that our older girls were bummed that the program did not have an option for their age range.
I am looking forward to continuing this program for the rest of the school year.