Our family is a bit obsessed with living history books at the moment. Specifically books concerning how children lived in various time periods. There is something very appealing to our children about this type of learning approach. They find they can relate to the historical subject matter better when the main character is someone their own age. When we were give the opportunity to review a historical book series centered around children's lives during a wide range of time periods we jumped at the opportunity. We were blessed to be chosen to review Brought to you by Carole P. Roman and
Awaywegomedia.com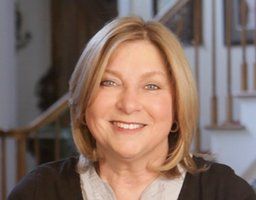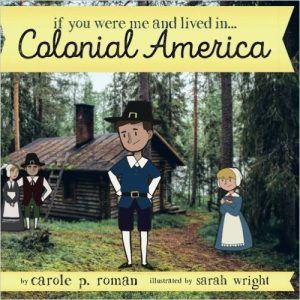 I was pleasantly surprised by how in depth this book went into the history of Colonial America. I have found that many well illustrated books lack on content and are geared towards much younger children. This book series however is quite different. I found the books to be on a middle school reading level with colorful illustrations on alternating pages.
This book begins in England in 1620 and follows the puritans from their initial move to the Netherlands and their subsequent dissatisfaction and progression to America. The book goes in depth into the difficulties of the journey on board the ship and how difficult life was once they landed. The author beautifully manages to cover the difficulties and the trials of the colonial children while still showing the beauty and love found within families.
At the end of each book there are two informational sections concerning the time period the book is centered around. For the
If You Were Me and Lived in...Colonial America (An Introduction to Civilizations Throughout Time) (Volume 4)
selection this consisted of two pages of information concerning people who influenced the colonies along the entire eastern seaboard as well as a glossary of terms used throughout the book.
In our family if I assign a reading item I also assign the child to design their own project based on what they have read. I have found by assigning the child to design and complete their own project they pay better attention to the material and think more in depth about what they are reading. We have completed a wide variety of projects over the years. Some examples include themed meals, art projects, dioramas, decorative crafts, etc.
After reading
If You Were Me and Lived in...Colonial America (An Introduction to Civilizations Throughout Time) (Volume 4)
our 12 year old daughter chose to make her own rag doll like those made by children in Colonial America. After a quick google session we were able to find instructions on how to make the doll from fabric scraps found in my sewing stash. Our daughter read the instructions and then proceeded to make her very own "poppet".
The second book we chose to read within this series was
If You Were Me and Lived in...the American West (Volume 7)
. This book follows much of the same format as the first book we read. Again we start out in a well established city and follow a family as they make a pilgrimage to a new and undiscovered land. In this book however we follow a family as they leave an Eastern American town and progress out into the American West as part of the Great Migration of 1843.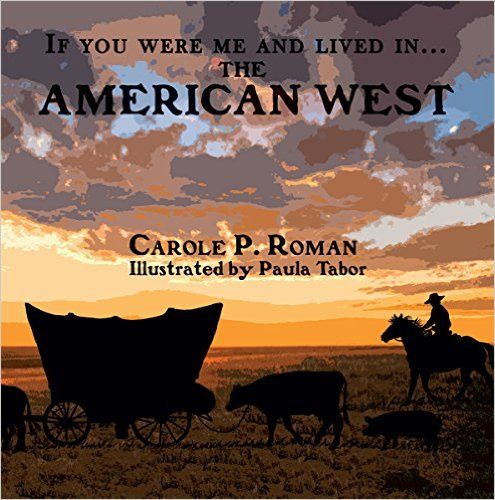 The book follows a family as they learn how to live out of a covered wagon, the hardships they faced during the journey, and how they found their new homestead. The book does not end there however! The author then takes us through how the family would have built their new home from logs foraged from the land, learning to till the land and plant crops, taking care of livestock, and much much more. Again I was thrilled with how in depth the author went into the logistics of life in the American West in 1843 while still including illustrations on alternating pages. I personally think that information is easier to "upload" into a child's brain if there are illustrations included in the text.
With that in mind our oldest daughter chose to design her own illustration for the book as part of her project for this book.
We were given four books within this amazing series to look through and review for you! The two other books we were given include
If You Were Me and Lived in...Ancient Greece (An Introduction to Civilizations Throughout Time) (Volume 1)
.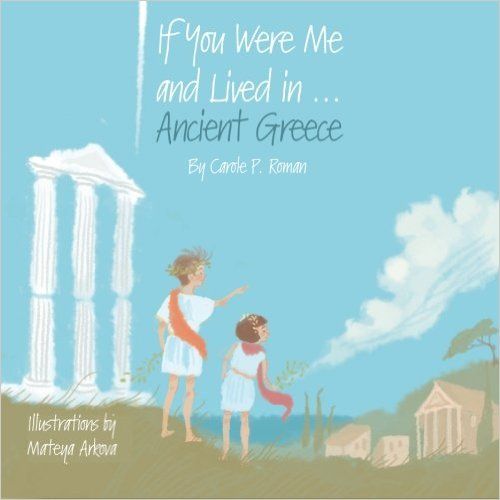 And
If You Were Me and Lived in... Elizabethan England (An Introduction to Civilizations Throughout Time) (Volume 3)
.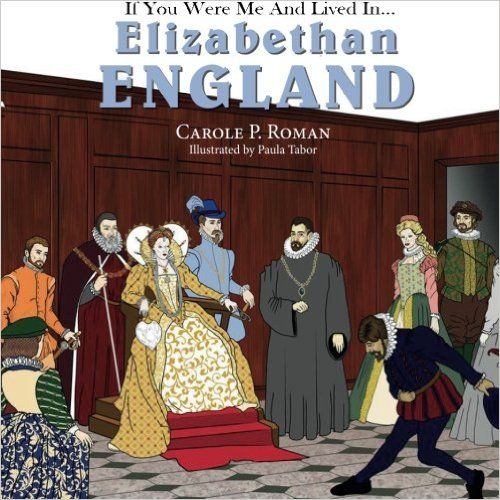 I have read through both of these books and can not wait to share them with our children in the future! I am absolutely thrilled with this series and can not wait to delve further into these books and complete our collection!
Here you go!
If you would like to see what the other Schoolhouse Homeschool Review Crew members thought of this series brought to you by Carole P. Roman and
Awaywegomedia.com
you can click
HERE
or on the banner below to be taken to a list of reviews.